Looking for the best place to ski in December? The early season presents not just some fantastic opportunity to enjoy fresh snow on relatively empty pistes, but also to get into the Christmas spirit or simply enjoy a genuine Winter wonderland. And for those of us slogging out the winter season away from the mountains, a little fix of snow dusted Alpine villages and a few sips of gluhwein can add a spring to our winter steps.
But where is best to go to enjoy some European ski or snowboard terrain in December?
While there are plenty of deals on ski packages around this time of year, it helps to know where can offer the best bang for your ski buck. After all, you want snow with your early season skiing.
And, if you have the kids with you, where can also offer that festive ambiance to get them even more excited for the arrival of Santa? Let's dig in and discover the best places to ski in Europe during December.
Quick note: There are some affiliate links in this article. What that means is that we earn a small commission if you purchase anything via our partners, at no cost to you. This is the only we way monetise our site, so feel free to click those links 😉
Snow sure resorts vs budget resorts?
When planning your December ski break, you might be wondering if it's worth choosing a higher altitude or more snow sure resort. After all, we've seen some patchy snowfall in recent years.
While we do think there is some value in going higher, obviously, we don't always think this is strictly necessary during December.
Often the early winter snowfall helps to ensure that almost anywhere in the mountains will offer some opportunity to enjoy a few ski or snowboard runs down that fresh pow. Early snow falls often in November or early December across the Alps, meaning if you want to ski in December, you'll find lots to choose from.
In recent years, we've headed to the larger Verbier during December, which was well covered in the notoriously patchy 2022/23 season. We also got to enjoy the Pays St Bernard resorts during the same trip, which was also good value with some fresh snow cover.
In this guide, we've listed several snow sure resorts, and a couple of budget wild cards that we think will still turn up the goods for some early season snow.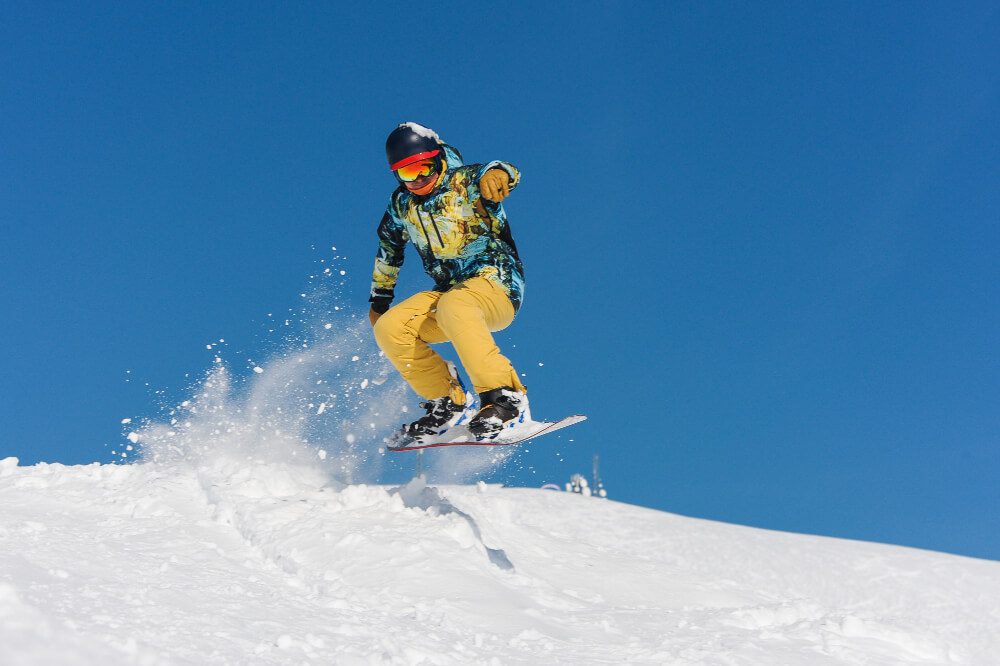 Best Ski Resorts in Europe for December
Val Thorens, France
Nestled within the Three Valleys, the highest ski resort in Europe (2,300 to 3,230 m), Val Thorens guarantees snow from November to May. With an impressive 600 km of skiable terrain catering to all levels, and connected to the largest continuous ski area in the world, it's a snow-sure paradise. If premium Val Thorens is a bit too high end, check out the other Trois Vallees ski resorts including Courchevel and Meribel.
Its exciting pre-Christmas events, like the Ski Cross World Cup, add to its appeal.
Zermatt, Switzerland
A picturesque Swiss village, Zermatt (1,620 to 3,900 m), with a skiable domain of 360 km and access to interconnected Italian resorts, ensures excellent snow and cruising pistes for intermediate and advanced skiers.
During December, you'll find an excellent Christmas market in Zermatt too, with plenty of fun for the family, from ice skating, live music and sledging. And if you do have the kids in tow, why not go and meet the world's cutest sheep, the local Valais Blacknose.
Ischgl, Austria
Ischgl (1,377 to 2,872 m) presents a 239 km ski area, a paradise for intermediate and advanced skiers. Its high-altitude and updated artificial snow facilities make it a reliable December destination.
The season kicks off with various festive events, as well as the highly anticipated Top of the Mountain concert, promising a delightful mix of music and skiing.
Obergurgl, Austria
The secluded beauty of Obergurgl (1,800 to 3,080 m) comes with a reputation of excellent snow in December. 112 km of ski slopes, majorly for beginners and intermediates, and being part of the extensive Ötztal Arena makes it a serious contender for early-season skiing.
The Christmas market in Gurgl runs from late November right up to Christmas eve. And is that wasn't enough, you'll also find night skiing and even night tobogganing.
Tignes, France
In the heart of the French Alps, Tignes (1,550 to 3,456 m) with 300 km of ski area largely for advanced and intermediate skiers, promises an abundance of snow. Sharing the Espace Killy ski area with Val d'Isere extends your skiing opportunities.
As well as December skiing, you can also enjoy ice skating, Christmas markets and more off the mountain fun.
Chamonix, France
Famed for its stunning terrain and impressive snow record, Chamonix (1,035 to 3,842 m) offers a vast 150 km skiing area that equally welcomes beginners and experienced skiers. Its Mont-Blanc Unlimited pass extends access to nearby Italian and Swiss resorts.
The holiday season is marked with delightful Christmas markets and a buzzing town center. Party fans will find La Folie Douce offers lots of opportunity to warm up with some fun apres ski shindigs in December.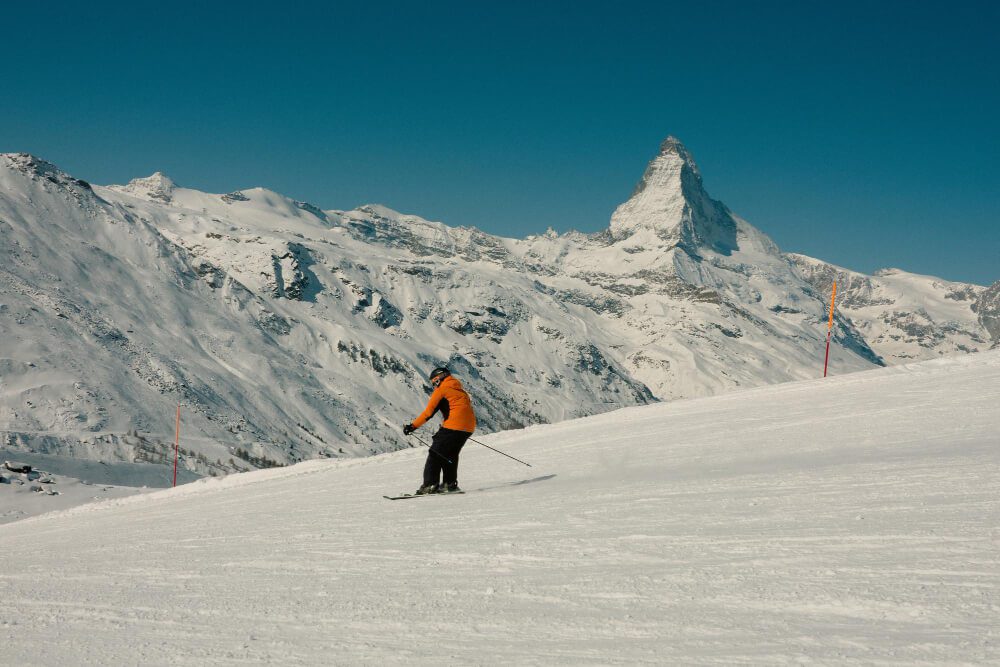 St. Anton, Austria
Known for challenging terrains, St.Anton (1,304 to 2,811 m) boasts 305 km of skiable terrain with ample for intermediates and experts. With an Arlberg ski pass, you can access the interconnected ski areas of Lech & Zurs. Festivities are high in December with the legendary 'Krampus' parade making rounds in town. St Anton is often seen as one of the best ski resorts in Austria, and rightly so…
Val d'Isere, France
Teaming up with Tignes, Val d'Isere (1,850 to 3,456 m) offers an expansive 300 km skiing terrain perfect for advanced skiers while being beginner-friendly. The resort comes alive in December with events like the Premieres Traces, marking the official opening of the ski season.
Verbier, Switzerland
Verbier (1,500 to 3,330 m) offers sneak-peeks into the iconic "Four Valleys" with 410 km of skiable area primarily for intermediate and advanced skiers. With an electric après-ski scene and exciting events like Verbier's Ugly Skiing Day in December, it's an obvious choice for a December ski break.
Cervinia, Italy
Linking up with Zermatt, Cervinia (1,524 to 3,883 m) provides vast skiable terrain (360 km) and gentle beginner and intermediate-friendly slopes. It's also the host of the exciting Christmas market, Mercatino di Natale.
If you're looking for a bargain snow sure ski resort, Cervinia has some great package deals for December skiing.
Avoriaz, France
Included in the wider Portes du Soleil region, Avoriaz (1800 to 2466 m) offers 75 kms of ski in ski out bliss. If you sign up for the Postes du Soleil pass, this also provides access to a massive 600 km of runs.
December is a great month to enjoy Morzine and Avoriaz, with Christmas markets and the Spartan Winter Trail providing fun for all.
Garmisch-Partenkirchen, Germany
Enjoy high-altitude skiing on Zugspitze (710-2,720 m), Germany's highest mountain with 60 km of slopes. The town hosts a fascinating Bavarian tradition, the St. Nicholas parade in December – making this a fun Christmas ski holiday location too.
Saas-Fee, Switzerland
Saas-Fee (1,800-3,600 m) offers 100 km of slopes, largely welcoming to intermediates, with guaranteed snow and panoramic mountain views. This stunning Swiss resort is a great place to enjoy December skiing, and you'll even find Christmas markets and more during the run up to the festive season.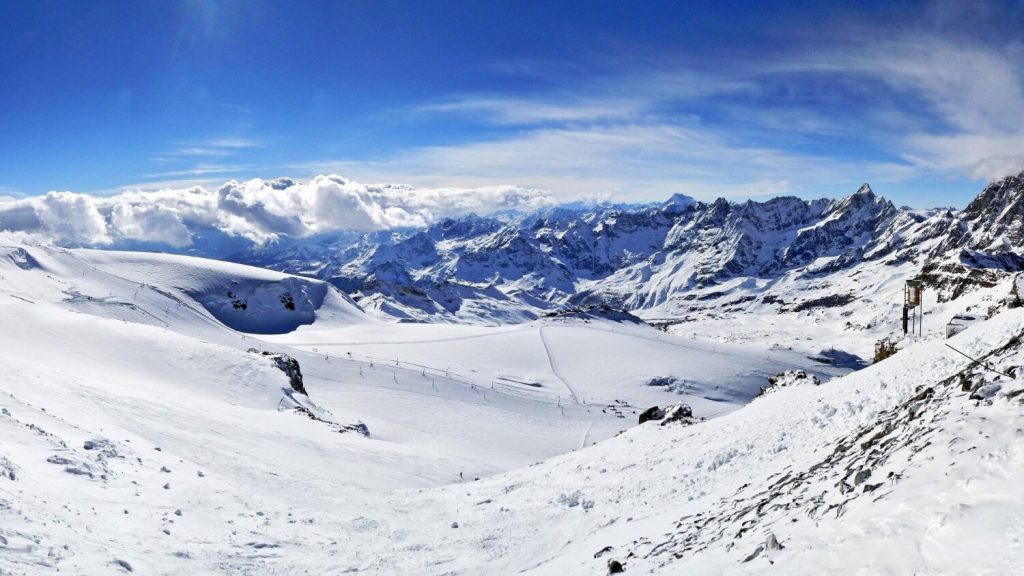 Les Deux Alpes, France
Home to summer skiing and a glacier, Les Deux Alpes (1,300 to 3,600 m) offers a unique top-down ski terrain with 220 km slopes offering equal chances to all skill levels.
There is a lot going on in Les Deux Alpes in December, with one highlight being the RISE festival. This obviously ramps up the apres ski vibe in the resort to 11, but this is a fun place no matter when you arrive.
Sölden, Austria
With snow sure ski terrain (1,350 to 3,340 m) and 144 km of varied slopes, December skiing in Sölden is a dead cert for a good time. There is also a glacier here, which offers year round skiing. But if you want to start the winter season with an early season ski deal, you can do a lot worse than Sölden.
The resort also marks the start of the ski season with the thrilling FIS Ski World Cup races, meaning it's gotta be snowy, right?
Livigno, Italy
Flaunting an Italian themed winter wonderland, Livigno (1,816 to 2,798 m) offers 115 km intermediate-friendly slopes and doubles up as a duty-free shopping haven. You'll find a Christmas market from late November right up until Christmas, and on the 17th December, a fun cross country ski race for those who enjoy some cross country.
Baqueria-Beret, Spain
In the Spanish Pyrenees, Baqueria-Beret (1,500m to 2,600 m) is one of the most popular and glamourous resorts outside of the Alps. This snow sure ski resort offers some great opportunities for early season skiing in December.
With over 150 kms of pistes, you can enjoy some stunning ski runs and enjoy Spanish culture for apres ski too.
Grandvalira, Andorra
The Pyrenees also offers some fantastic December ski terrain, and Grandvalira (930 to 2,640 m) is the biggest European ski resort outside of the Alps, with 260 kms of mountain to discover. A Grandvalira lift pass also gives you access to the other Andorra ski resorts, bringing the total skiable area to over 300 kms.
We've had some great times in Andorra – check out our Andorra review.
Trysil, Norway
The Scandinavian ski resorts are some of the best options to ski early in the season, and you'll find perfect conditions for December skiing in Trysil (395 m to 1,130 m). This isn't the highest ski resort in Europe, but being so far north you'll enjoy powder skiing in December across Norway's largest ski area (81 kms).
Trysil is not a budget ski resort option, but if you head here in early December, you can enjoy ski test weekend. Some of the biggest names in the business offer free trials of skis and snowboards for you to enjoy!
Jasna, Slovakia
Looking for a budget ski break? Jasna (934m to 2,004 m) is a snow sure ski resort in the Tatra mountains of Slovakia, offering 55 kms of skiable terrain. With terrain mostly suited to beginners and intermediates, Jasna is perfect for families and those looking for a more sedate experience. Jasna also features in our list of the cheapest ski resorts…
Where to book early season ski trip in Europe?
As you can see there is a lot of choice for a great ski holiday in December. And while you will obviously find good snow conditions in the high altitude slopes, you should also find decent conditions at a slightly lower altitude ski resort too.
If you're looking for a cheap ski holiday in Europe in December, avoid booking over Christmas week or New Year week. Both of these fall under the school holidays seasons, and prices will go up. Early December is the best for some really crazy low price packages.
However, with that said, you'll find some great deals too for skiing in December over the festive season, including Christmas week.
Generally speaking, anywhere in the Alps will offer plenty of good snow coverage from mid November into December.
The Pyrenees, you might need to watch the snow conditions, but even here you'll have some great opportunities to go skiing in December. Baqueria-Beret in particular is often a good call for snow sure in the Pyrenees.
Looking to book a ski holiday?
Check out:
SkiWorld – For great fully packaged deals with flights, accommodation, transfer and lift passes.
Snowtrex – For low prices and lift passes included as standard.
Europe-Mountains – For great prices on ski resorts you might not have heard of or considered.
Estiber – Some of the cheapest packages you'll find for the Pyrenees and Spanish ski resorts, as well as great deals on the Alps too!
Found this article useful? We're obsessed with winter sports here at uGOsnow and we're always keeping our eye on the great ski package deals out there. So… Make sure to sign up for our newsletter. We'll send you the best deals we find to save you $£€ on your next winter sports holiday!