Packing for a ski trip can be tricky, to say the least. With so many bulky items needed it's easy to feel overwhelmed by the sheer volume of gear. If you're not careful, you may even end up lugging around an entire wardrobe's worth of clothes and accessories (unnecessarily). But no worries…
Our ski packing list will help you pack optimally for the slopes, ensuring you bring only the essentials and avoid unnecessary bulk.
We'll cover essential items and explain how to reduce bulk and identify items that can be left at home. So if you're looking for a complete skiing essentials packing list, you've come to the right place!
Essential Items for Your Ski Packing List
Before we discuss how to reduce bulk, let's first go over the essential items every skier or snowboarder should have on their ski holiday. These are the items that you simply can't hit the slopes without.
Some of these can be hired in the resort though, so if you're nor bringing your own, you might be able to keep the bulk to the minimum here.
Ski and Snowboard Equipment
Ski or snowboard — If you're bringing your own skis or snowboard then obviously you'll need to get them ready and packed in your ski bag. Check them over, give them a clean and if you need to get them sharpened check out an online guide.
Ski boots — Ski or snowboard boots are crucial for a comfortable and safe experience on the slopes. Make sure your snowboard or ski boots fit well and are in good condition.
Helmet — Safety first! A good helmet is an essential piece of kit for any skier or snowboarder. If you don't own one, you can often rent them at resorts.
Ski/Snowboard Clothing
Goggles — Proper eye protection is a must. Look for goggles with adequate UV protection, anti-fog lenses, and a comfortable fit. Anti-glare or polarised are a nice touch too.
Ski gloves or mittens — Keeping your hands warm and protected is a priority on the slopes. Invest in a pair of good quality, waterproof insulated ski gloves or mittens.
Ski Jacket — A breathable, waterproof, and insulated outer layer is essential for staying warm and dry. Ski jackets often have added features, like ski pass pockets or powder skirts.
Ski Pants/Salopettes – Ski pants obviously are made from thicker material and ideal for staying warm and dry. Salopettes have the added elastic that goes over your shoulders so you don't need to wear a belt or hike your trousers up.
Base layers — Thermal underwear made from moisture-wicking material will help keep you warm and dry. Look for materials like merino wool or high-quality synthetic fabrics.
Mid-layers — Fleece or other insulating tops and bottoms provide added warmth for colder days on the mountain. You can remove mid-layers if needed, making them a versatile addition to your ski packing list.
Ski socks — Opt for thin, warm socks designed specifically for skiing or snowboarding. Avoid wearing multiple pairs, as this can cut off circulation and make your feet colder.
Sunglasses – It gets bright out there on the snow. Pack a good pair of polarized sunglasses so you can enjoy your lunch or apres ski without squinting!
Gloves – If you're out at night, you'll want nice and warm (non-ski or snowboarding) gloves.
If you need to kit up, there are plenty of places to get cheap ski clothing in the UK.
We highly reccomend:
Decathlon – This French sports superstore have everything you need to pack right for the slopes. From ski goggles and ski jackets to snowboards and ski poles. Browse the full range of ski gear at Decathlon.
Dare2B – British ski and snowsports brand with pretty much all you need to get ready for the slopes. We think Dare2B are a quality brand, so browse their full selection online.
Accessories
Some stuff to keep in your ski jacket to help you enjoy the mountains more.
Sunscreen and lip balm — Sun protection is crucial, even on overcast days. Choose a high SPF sun cream and reapply throughout the day. Don't forget a lip balm with SPF protection too.
Neck warmer or balaclava — A neck gaiter or balaclava can provide extra warmth and protection on colder or windier days. A compact scarf can also work fine.
Pocket tissues — Cold weather can cause runny noses, so having tissues handy is always a good idea.
Antibacterial gel – Always useful post Covid.
Pain killers – Take ibuprofen gel or Deep Heat for those aches and pains, or a few packs of paracetemols or ibuprofen. You never know when you'll be glad you took them. Planning on big apres? You might want some alka selzer too…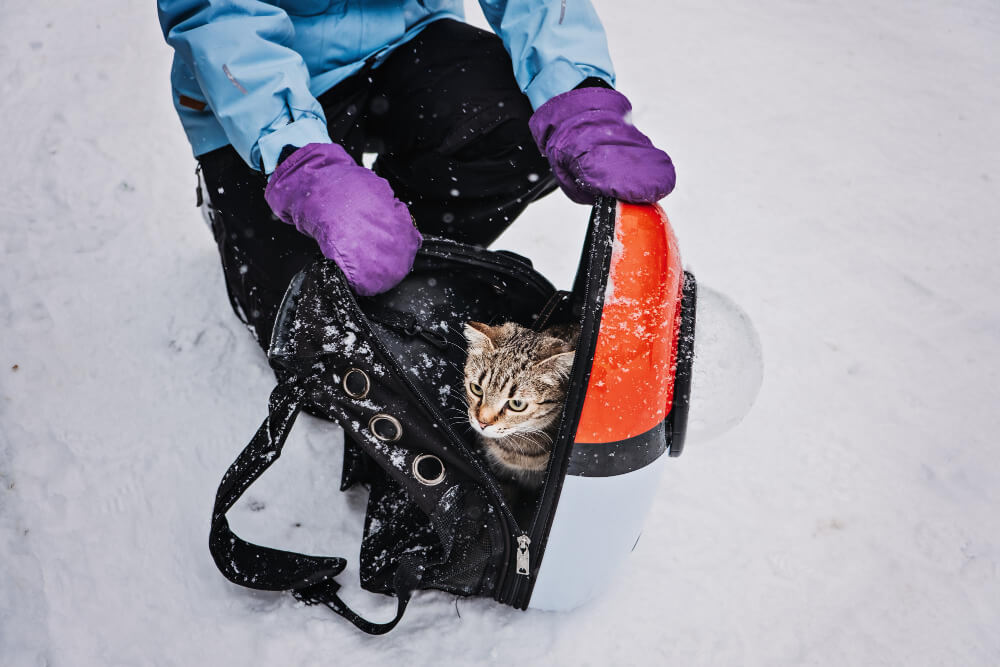 Other Essential items
Your ski trip packing list won't just include essentials for the mountains. Don't forget these essentials too…
Mobile phone charger – Obviously.
Plug adaptors – If you need UK to EU (or wherever you're heading) make sure you have enough adaptors for your trip. One or two is usually enough.
First aid kit – Hopefully you won't need it, but it's always good to be sure. At the very least bring painkillers and plasters. Most ski resorts and ski stations will have emergency supplies available though.
High energy snacks – It's hard work out there! Pack high energy snacks such as nuts or fruit bars.
Water bottle – Remember to stay hydrated! Pack a good reusable water bottle.
Ski backpack – A good ski day pack is essential for getting all your bits and bobs in there.
Reusable bags – Bring your own reusable cotton or plastic bags so that if you buy supplies in the resort, you can keep your plastic waste to the minimum.
Sports Camera – Want to capture that epic footage? Don't forget your GoPro (or equivalent sports camera).
Camera fittings/selfie pole – If you're bringing an action camera, don't forget the mounts for it.
Waterproof walking shoes – Walking around your resort after hours probably means muddy puddles, deep snow and slush. Bring good walking shoes with a grip and some kind of waterproofing.
With these essentials covered, let's move on to some tips and recommendations for reducing bulk in your luggage.

Reducing Bulk on Your Ski Packing List
One of the main objectives of any skiing essentials packing list is to optimize your packing to avoid unnecessary bulk. Here are some suggestions on how to do just that:
Opt for versatile clothing — Choose clothing that can be worn both on and off the slopes. Items like thermal base layers and mid-layer fleeces can double as casualwear, reducing the amount of clothing you need to pack.
Pack light — Consider packing only one or two outfits for evening activities and prioritize clothes made from lightweight, quick-dry materials.
Use travel-sized toiletries — Don't pack full-sized bottles of shampoo, conditioner, or other toiletries. Instead, opt for travel-sized versions to save space and weight.
Rent equipment at your destination — If you don't own certain items on your ski packing list, consider renting them at your destination. This can help cut down on luggage weight and may even save you the hassle of transporting large items, such as skis or snowboards.
Roll or fold clothes efficiently — Folding or rolling your clothes in an organized manner can save space in your suitcase. Look into techniques like the rolling method or bundle packing for a more compact packing experience.
Items You Can Leave at Home
Though it's tempting to pack every potential item you might need, knowing how to keep your packing steamlined is gonna be handy when packing for your ski holiday. Here's a list of items you can likely leave at home:
Excessive clothing — Aim for versatility and minimalism. Choose one or two multifunctional outfits for off-slope activities, and don't overpack with too many layers.
Hair dryers or curling irons — Most accommodations will provide these, so save luggage space by leaving yours at home.
Full-sized toiletries — Again, travel-sized containers are your friends! Leave the full-sized products at home to save space and weight. Most resorts will also supply soap and shower gel anyway.
Electronics — While it's nice to stay connected, consider leaving bulky electronics like laptops at home. A smartphone and charger should suffice for your communication and entertainment needs. Obviously if you're planning to work while you're away this doesn't count.
And voila! Ready to go…
We hope this handy guide will help you enjoy your mountain experience and you might even be able to get away with hand luggage!
Don't forget to sign up for our newsletter for more great guides like this, as well as great offers or ski clothing and deals at the best ski resorts.