You've got your ski poles at the ready, your snowboard waxed and oiled, and you're just itching to take on the crisp, snow-capped peaks of the Alps. We totally get it. The raw, untamed beauty of this skier's paradise can be incredibly alluring. But before you start packing those thermals and goggles, pause for a moment and think: am I going at the best time?
The desire to chase the perfect powder is nearly impossible to resist. But like with most life-defining experiences, timing is everything. The million dollar question remains: What are the best times to go skiing or snowboarding?
Through this guide, we navigate this seemingly complex puzzle. We consider various criteria, from snow coverage to sunnier ski days and even how to get the best bang for your buck.
Welcome to our definitive guide on when to best flex your skis or snowboard across that Alpine wonderland.
Quick note: This article contains a few affiliate links. This just means we make a small commission if you buy via these links, at no extra cost to you.
When is the Best Time to Get Cheaper Ski Deals?
If you're working with a budget (and let's face it, who isn't?), then timing your trip just right is crucial. Picking the cheapest time to go skiing generally means avoiding peak season.
Typically, the best times to go skiing for a cheaper deal is generally either at the very start or very end of the season.
Avid skiers often find that early December and late March into April provide the best mix of snow coverage and lower prices.
But thats not to say you can't find great deals on ski holidays outside of these periods. In fact, even in peak season, we think you can score a deal. Make sure to check out who are the cheapest ski package providers and keep an eye on them.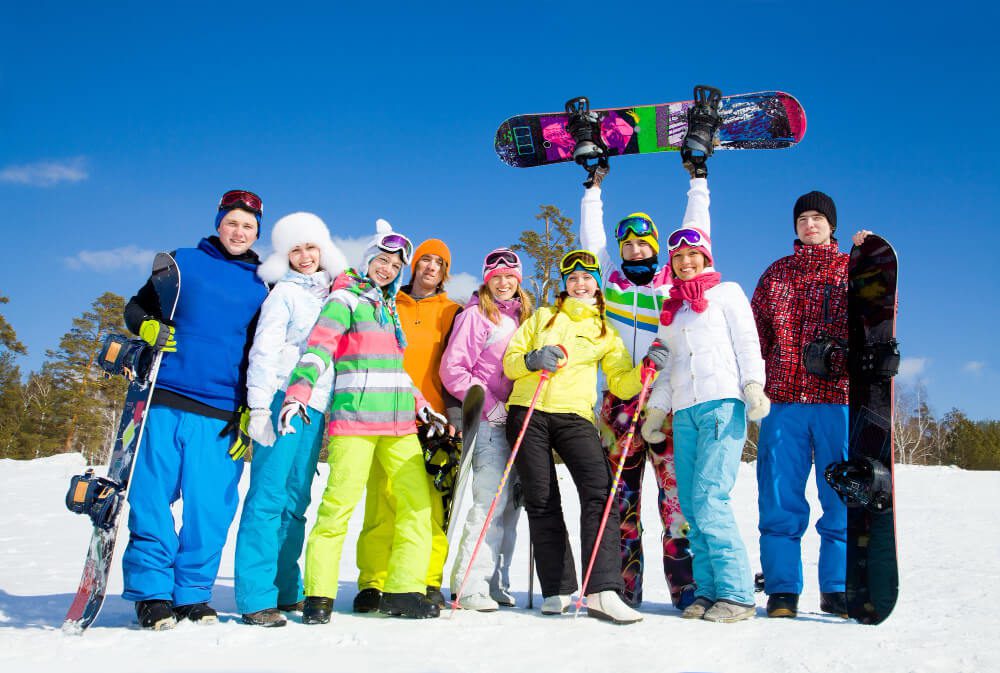 When is The Best Time to Ski Powder?
When looking for the best conditions, January till early March is probably when you want to book that ski trip This is when you'll often find the deepest and freshest snow and still relatively uncrowded pistes.
It's during these months we usually experience those frost-bitten mornings that leave behind a new, untouched layer of fluffy powder.
Another option for riding powder days is often in the earlier weeks of the season, especially in high altitude resorts. Although you might have quieter slopes plus powder, in early December, the weather can be patchy and you might find yourself in a white out.
On an important note though, extra caution should also be taken during these periods, as avalanche risks can be higher.
When is The Best Time to Enjoy Less Crowded Pistes?
If a quiet, laid-back ski experience is more your pace, avoid the mid-winter school holidays across Europe, typically in February. The best times to go snowboarding and skiing in peace are normally during mid-January or from mid-March onwards.
The weeks before Christmas time can also be a great time to enjoy those early season snow conditions with fewer crowds. The issue can be that many ski resorts don't open until mid December.
But if you're picking a high altitude resort then you should find good opportunities for skiing and snowboarding with fewer people.
Find some excellent deals in the French Alps on SkiWorld.
When is The Best Time to Ski in Good Weather?
Looking for those beautiful bluebird days, where the sun shines brightly against an uninterrupted backdrop of blue skies? Then you're looking at March into April.
While you might also get warmer temperatures around this time, this does impact the snow quality, and you might find it more slushy than powdery.
At this end of the season, resorts may also supplement their snow coverage with man made snow too.
But with all this being said, some higher altitude ski resorts may still get a fresh dump of snow right up until the close of the season.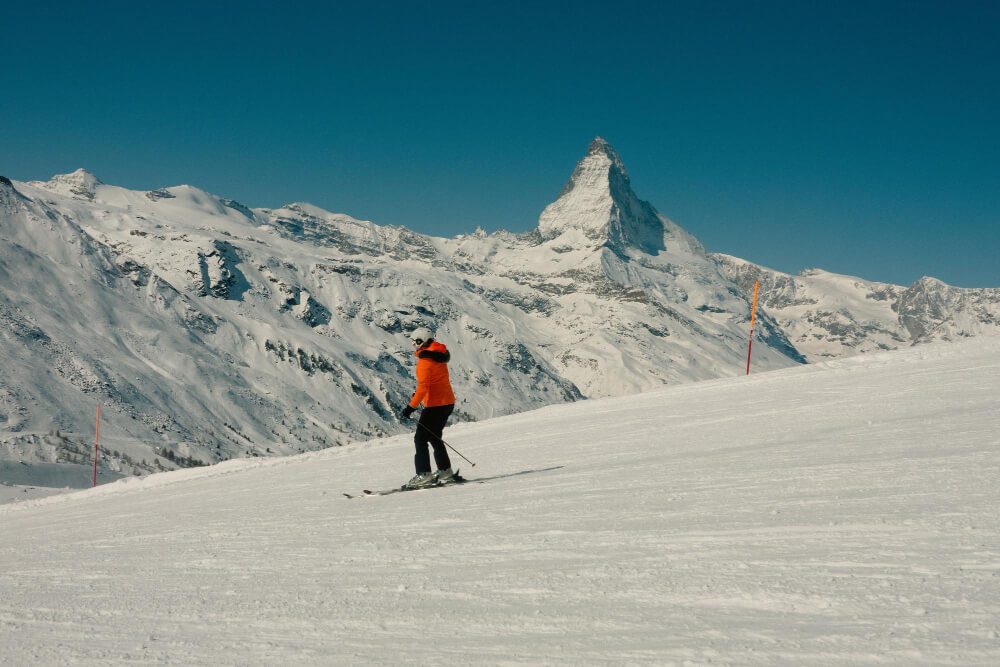 Ski Season by Month
Every winter season month offers opportunity to enjoy skiing in the Alps. But which month is best for your ski or snowboard holiday plans?
November
Not every ski resort is open at this point, and those that do might offer weekend skiing only. However, some ski lifts are open and you can definitely enjoy a spot of early season ski or snowboarding. However, the weather can be stormy making this one of the less enjoyable times to enjoy a ski holiday.
December
The start of the ski season and possibly one of the most enchanting times to hit the Alps. December brings with it festive vibes from the Christmas markets, low prices, fewer people, and fresh snow. However, the weather can be temperamental, with changeable and often severe cold spells.
But if you're looking to get your ski holiday fix nice and early, and for lower prices, then it's worth booking your trip here.
Another reason to book in December is that there are also good deals as well as good snow conditions over New Year's Eve. Plus the apres ski is extra wild too…
Read our guide: Where to ski in December.
January
Let's be honest: January is one of the best times to go skiing for bluebird days and good snow. The slopes are generally quieter and you get better access to facilities.
Many resorts are relatively sedate, meaning you can grab a bargain on cheap ski packages.
February
The peak of Europe's winter sports calendar, February tends to be the busiest time to go skiing. Yes, it can be crowded thanks to school holidays, but the weather compensates with plenty of sunny days and fresh snow during the night.
Budget-wise, though, be prepared for the steepest holiday pricing on the winter sports calendar.
Read our guide: Where to ski in February.
March
The prices start dipping by the time March comes around, making for some very attractive last-minute deals. With the sun sticking around longer, the snow coverage still holds up pretty well, making it one of the best times to go snowboarding and skiing.
March is also party season, with events like Snowboxx in Avoriaz, France; and Snowbombing in Mayrhofen, Austria. Après ski doesn't get much wilder than these festivals!
April
Ski season often culminates in April, when resorts are trying to fill rooms before closing shop for the season. While lower altitudes begin losing snow coverage, higher resorts still offer ample slopes and lifts with heavily discounted prices. This could be your chance to snag an end-of-season deal.
The Easter holidays also offer an opportunity for a last blast on the slopes and can even be a good time to go skiing in the high altitude resorts.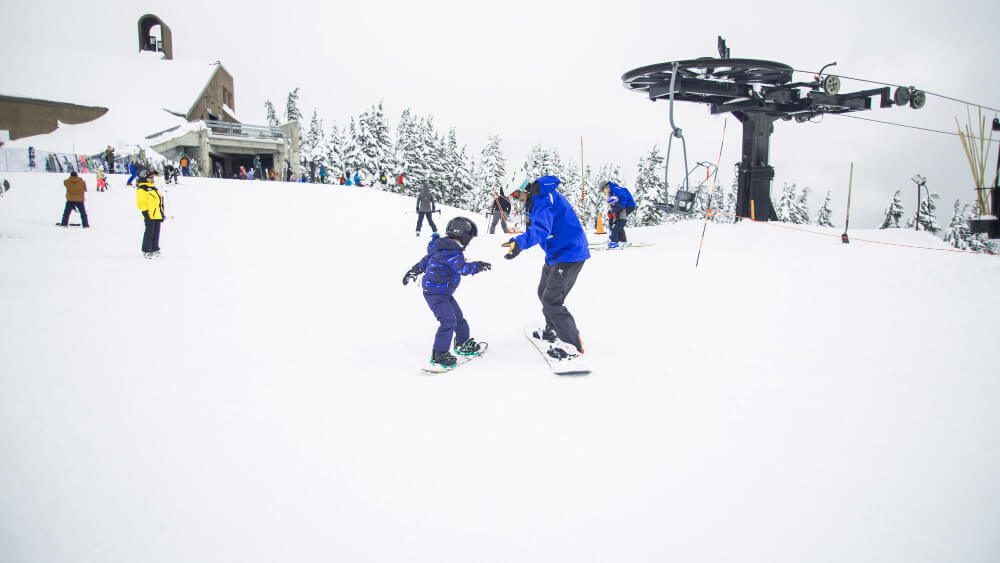 Buying Your Ski Holiday Package
At the end of the day, the best time to hit the slopes could be anytime you so please – as long as the mountains are calling and you can't wait to answer them.
Whatever your preferences or reasons for carving your path down those alpine slopes, keep in mind that the best skier is the one having the most fun.
If you're looking for the best deals, check out these ski package providers:
Snowtrex: One of the cheapest ski holiday companies, offering lift passes included on all their deals
Estiber: Discover some great ski areas in the Pyrenees and Spain with this company. Lift passes included also.
SkiWorld: Get the best deal on full ski packages with chalets, flights from the UK and transfer included.
Find the best budget ski packages right here on uGOsnow.