Hitting the mountain this winter? You'll want to pack a great bag to bring all your kit. From extra layers and sunglasses, to drinks, snacks, selfie sticks and cameras. Yes, you will need a good rucksack that doesn't slip about and will allow you to carry all your ski or snowboard essentials.
We've taken a look at some of the best bags you can get to take on the piste with you.
First though, some questions to ask before you buy a daypack for your skiing holiday.
How to choose a rucksack for a ski or snowboarding
If you think any rucksack will do for a day on the mountain, well, you might be surprised. With all that slipping, sliding and possibly even jumping, you need a rucksack that will be secure. And you also need one that will take all the equipment you need.
First of all, who is the bag for? Is it just you, or are you skiing with kids or friends?
If it's just for you, you might just need a few small snacks, a bottle of water and maybe your phone charger or camera. In this case a smaller bag might be sufficient.
Of course for kids, you'll likely need to carry all their extra kit like tissues, wet wipes, snacks, drinks and maybe even a spare jumper or scarf.
Your style of skiing or snowboarding might also influence your daypack purchase.
Long days off piste? Take avalanche rescue gear and a first aid kit.
Shooting adventure video? Make sure there's a place for your selfie stick, multiple cameras and possibly even a drone!
OK, so with all that in mind, which are the best bags for skiing or snowboarding?
1. Wedze – Ski touring bag 25L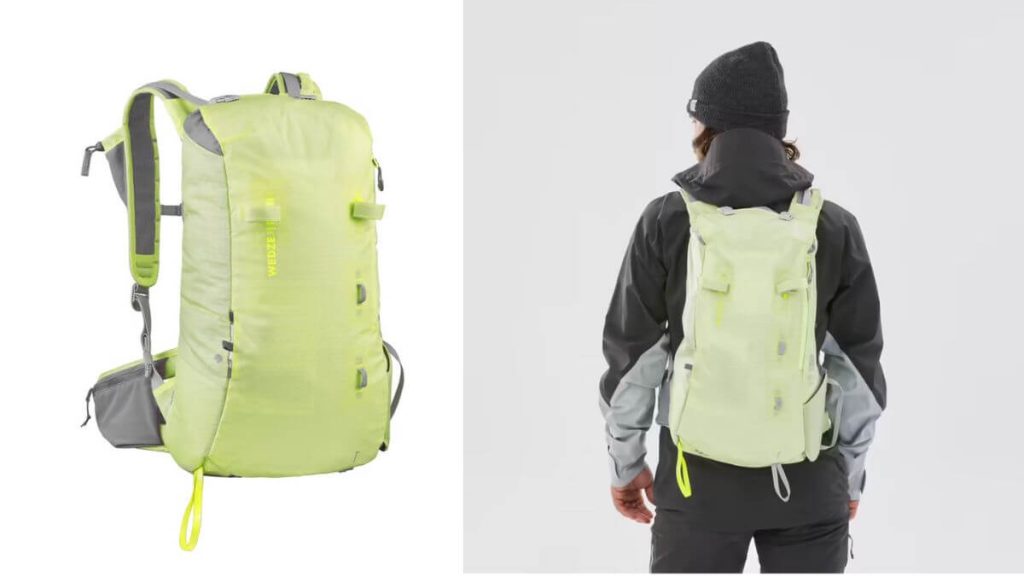 This nifty ski rucksack from Decathlon is ideal for a day out on skis or snowboard. The French chain are also very snowsports friendly, and their kit is often well made and durable.
The Wedze ski touring rucksack comes with the all important chest strap to stop your bag slipping around while you're sliding downhill. There are also plenty of straps and buckles to keep your helmet or bottle strapped to.
And with a decent but not excessive 25 litre capacity, you can bring your snacks, camera and extra bits and bobs too.
2. Dare2B Vite III 25L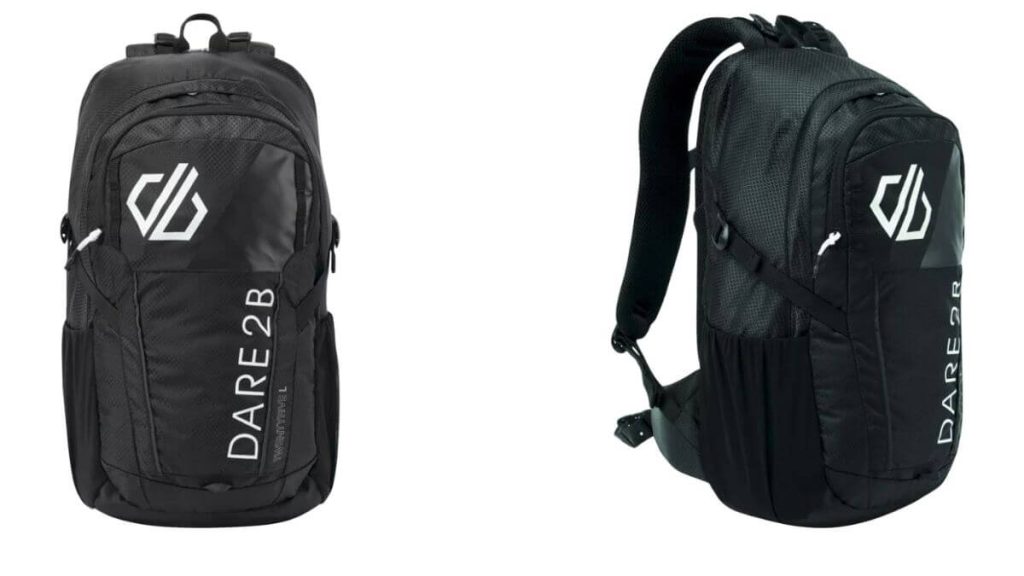 Another nifty 25 litre bag, this time from British ski brand Dare2B. You might have spotted Dare2B kit around, as they're stocked by brands like Go Outdoors. And they're actually pretty decent kit. This 25 litre bag is an ideal ski rucksack or snowboarder daypack – featuring a chest strap, compartments for first aid kits or snacks, and a removable rain cover.
Dare2B actually have a pretty decent range of ski rucksacks too – all at very reasonable price points.
3. Herschel Tech Pack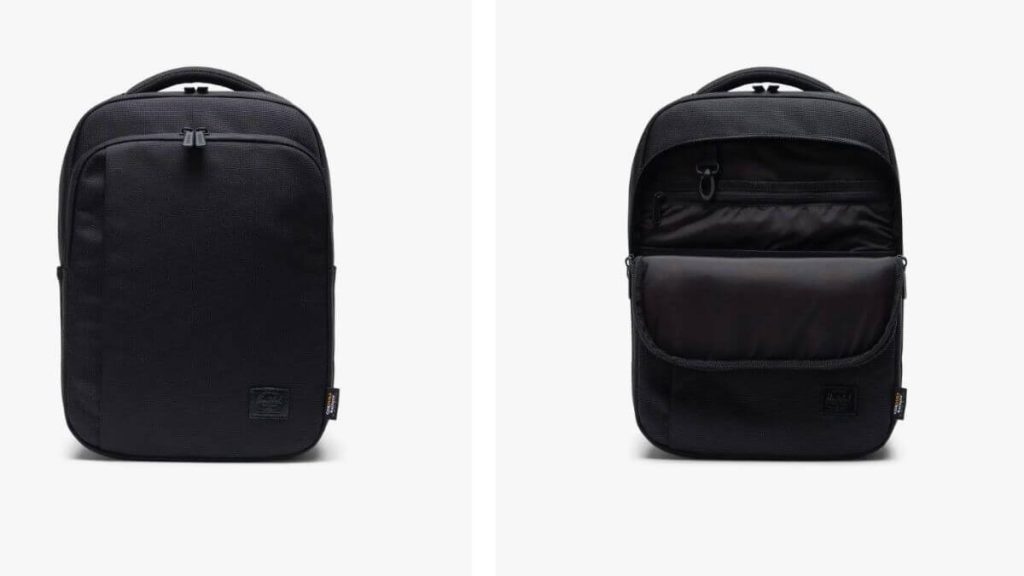 OK yes, this is technically a laptop bag. But if you know Herschel kit, you know they make great quality bags, very hardwearing. The Tech Pack comes in the classic Herschel minimalist style with plenty of space for your snowboarding kit or ski items.
With the essential chest strap, this will be a comfortable rucksack while snowboarding or skiing. And you can easily stow your water bottle, snacks and more.
4. Deuter Freescape Lite 26 Ski Touring Backpack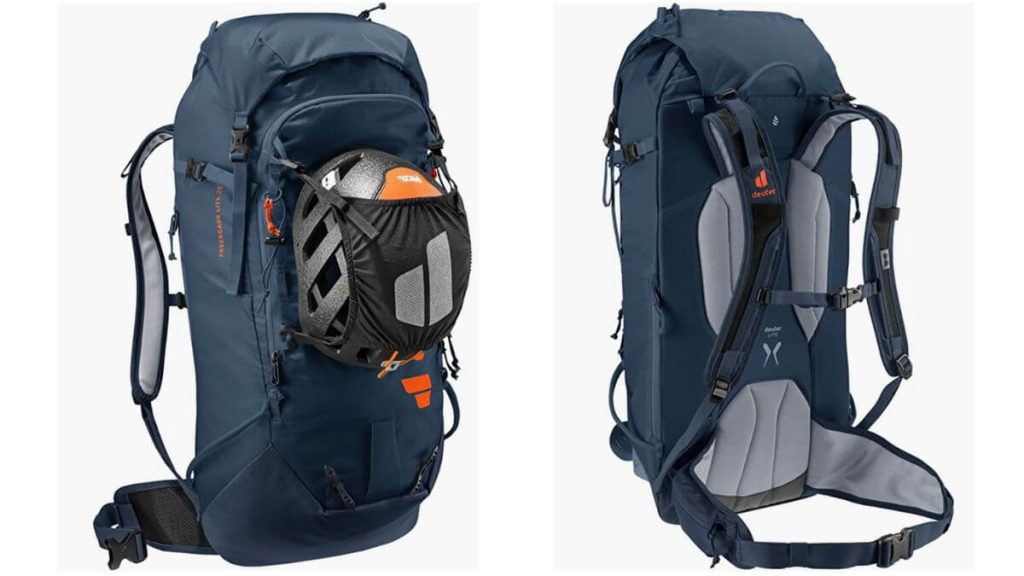 This great bag from German bag designers Deuter is made for ski touring. Well… Just look at the name. At 26 litres its not the biggest pack but is a perfect daypack for skiiers or snowboarders.
But it is compact, has a comfy padded back, plus a pocket to stash your helmet safely on the front. If you're looking for a specific bag made for ski touring, check out the Deuter Freescape.
5. Mammut Nirvana 18 Ski and Snowboard Pack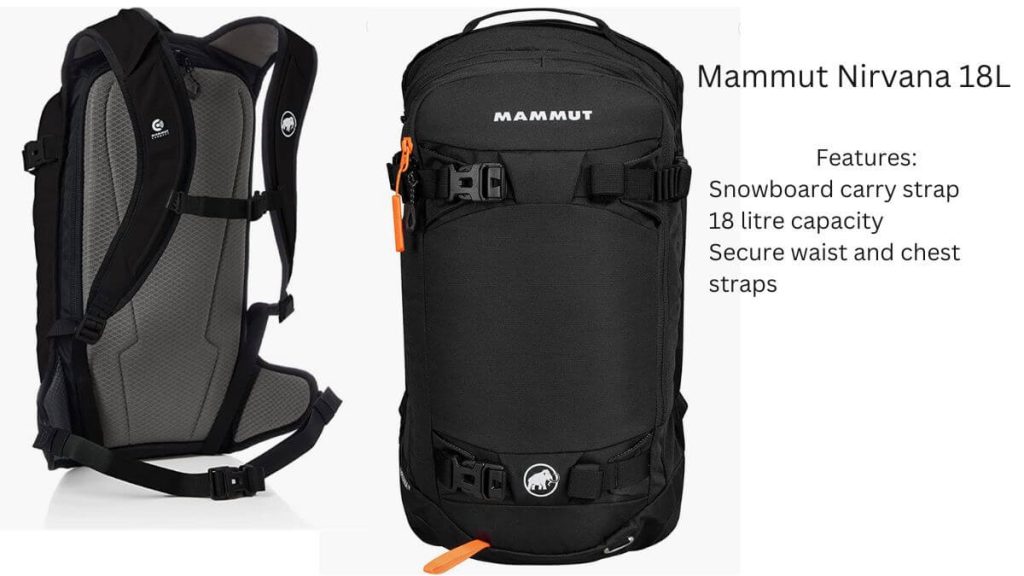 A compact daypack from Mammut, made for ski and snowboard fans. With it's comfortable waist strap, plus the chest strap, comfy padding and a compact 18 litre capacity, this is one for the purists. And as if to underline it's credentials, it even has a snowboard carry strap!
Mammut are also a top quality brand, and we recommend this snowboard backpack for anyone who wants a good looking, comfortable and made for purpose ski daypack.