When it comes to booking accommodation in Andorra, you're not short of choices. All along the Valira valley from Andorra la Vella to Pas de la Casa, visitors are spoiled for choice with great apartments and hotels. During our visit to enjoy snowboarding in Andorra, we stayed in a couple of hotels. The second was the Wuau! Hotel Segle XX in Ransol, just up the road from El Tarter.
This hotel was part of a package booked via Snowtrex, which also included the lift pass, and was also half board. So, how did the Wuau! Segle XX fare?
Find out more in our review of the Wuau! Hotel Segle XX in El Tarter.
Where is the Wuau! Hotel Segle XX?
Although the Hotel Segle XX is listed as being in El Tarter, it's actually in the hamlet of Ransol, which is a short walk or drive up the hill from El Tarter. Being slightly higher up the mountain, the Hotel Segle XX has some nice views down the valley compared to the hotels closer to the main village of El Tarter.
Ransol is also quite a quaint little village, which certainly looks a little less like the cluster of Pierre et Vacances apartments that is El Tarter. In fact, I get the vibe that this is where people actually live. I didn't get out and explore too much, as I was mostly either on the mountain, or in the hotel. But I did take a few brief strolls around the block to check out the view.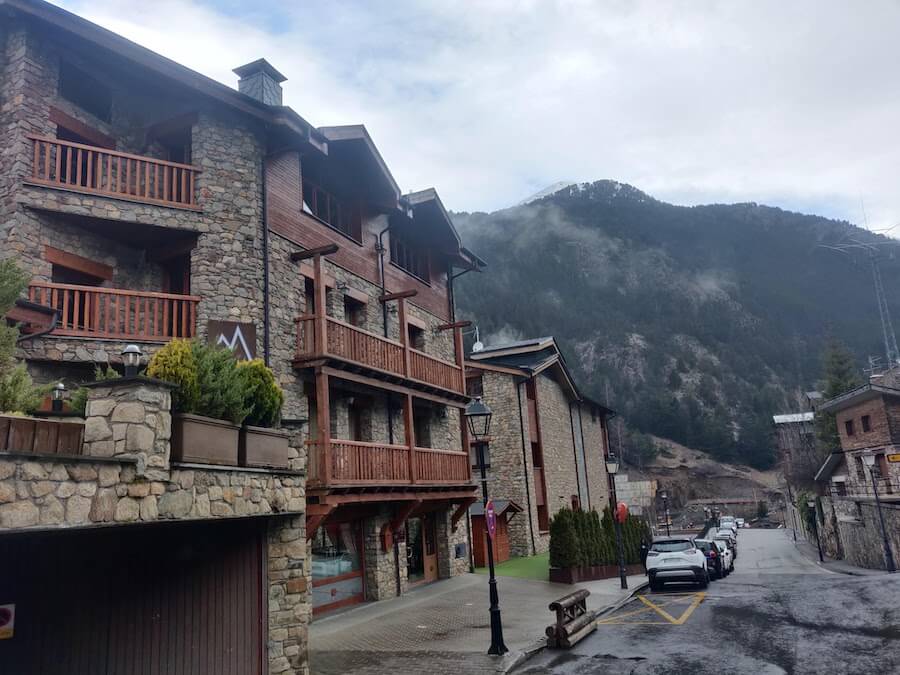 The hotel actually offers a transer bus service to run guests from the hotel down to the ski station in the morning, and bring them back in the afternoon. So you don't need to trek up and down the hill in your ski boots…!
That being said, if you do want to visit one of the bars or restaurants in El Tarter, Soldeu or Manacor, you will need to either get walking, or book a taxi. Not that this is a problem. The walk up the hill is along a fairly quiet road with a stretch of pavement all the way, and it ain't all that far.
Anyway… enough about the location. Whats the hotel like?
First Impressions of Wuau! Hotel Segle XX
The Hotel Segle XX is housed in a relatively modern building which is obviously made to look kinda old. But I thought that was a nice touch. You have the authentic stone built mountain facade, but the interior is very much cosy modern hotel.
Check in was efficient, staff were friendly and the hotel isn't too large so getting to your room is simple.
My room was a double, which was adequately sized. You're not going to be dancing around too freely, but when it comes to collapsing on your bed at the end of a busy day carving up Grandvalira's epic slopes, you'll be more than happy. I found that all of the facilities in the room were modern, clean and well maintained.
My room also had good wifi, and the bathroom was great. Perfect shower pressure and good quality toiletries too – always a nice touch.
The Hotel Segle XX is a 3 star hotel, but definitely comes with a vibe befitting a higher class hotel. I've definitely stayed in worse 4 and 5 star hotels in my time. What about the rest of the Hotel Segle XX facilities?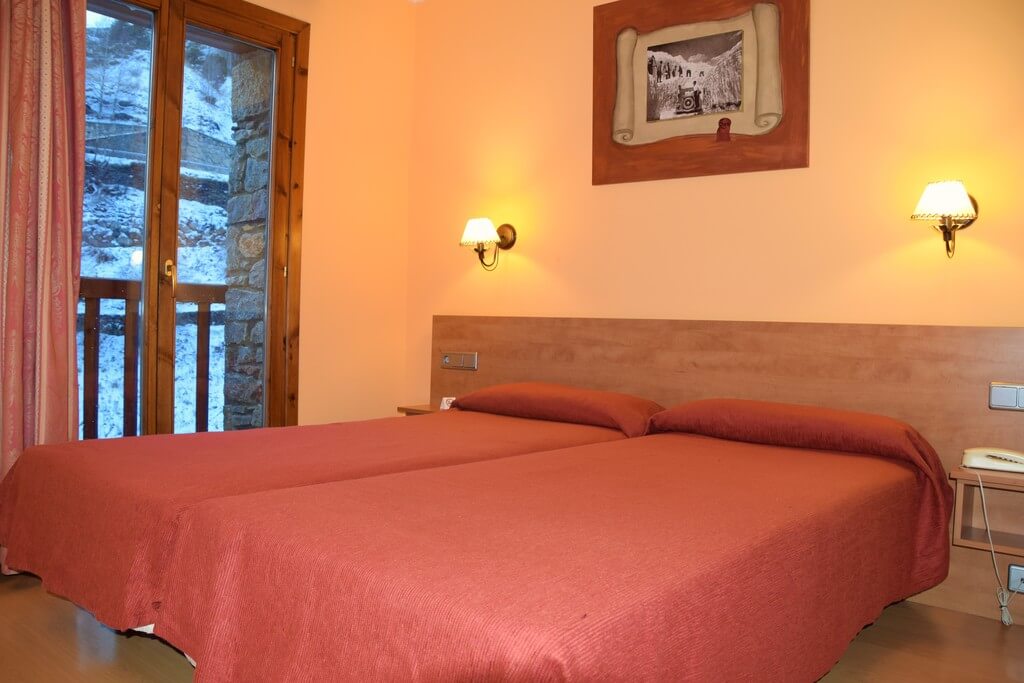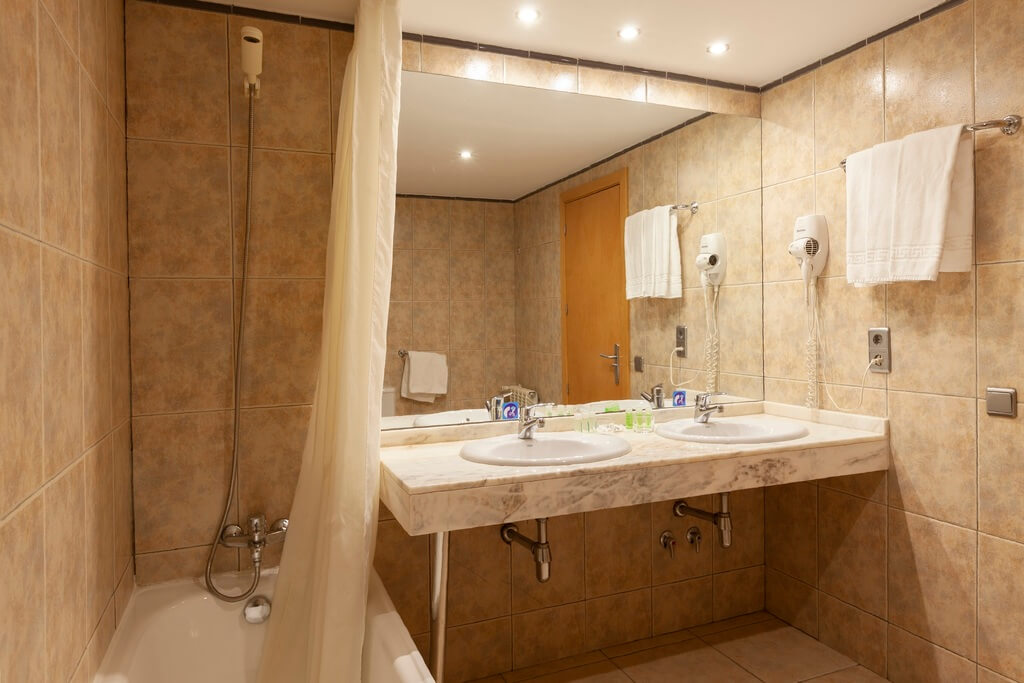 What are the facilities at the Wuau! Hotel Segle XX?
For a relatively small hotel, I found the Hotel Segle packed in a lot of value. As mentioned, they offered the free shuttle bus to the ski lifts, and also free wifi throughout the hotel. But for those looking for excellent value from their ski trips, the Hotel Segle XX also offers half board for what I thought was a very reasonable price. More on the pricing in a moment.
Find Best Prices for Hotel Segle XX, El Tarter/Ransol at Snowtrex
Food (Half Board)
The half board itself was excellent. Both breakfast and dinner offered an excellent spread of mostly Catalan and Spanish dishes, such as meaty stews, with a lot of pasta and potatoes.There were also some good veggie options, and fish too.
Even the dessert selection was top notch! And I do love a buffet bar (like, yeah, who doesn't?) so I can testify that it was good quality and very moreish!
If you were going for self-catering, I think you'd need to eat out every night as there was no option for cooking in my room, or even a fridge (at least not that I recall). This wouldn't necessarily be a problem as there are a number of options in El Tarter and Manacor, down the road, but it might be a false economy. Get the half board if you're booking the Hotel Segle XX in Ransol! You'll thank me later.
The Pool and Spa
There is also a fairly small pool in the hotel, which is actually in a small annex out the back of the hotel. Being small it gets busy easily, and there were a bunch of kids who basically took over when I was there. Fine for a dip – but yeah I didn't manage to get more than a couple of lengths in.
There is also a spa and massage parlour, but I didn't use either of these services.
Kid Friendly
One of the great things about the Iberian peninsula (does Andorra count as Iberia) is that they are always very kid friendly. In the Hotel Segle XX this meant that there was a great games room (for big kids too, with arcade machines and billiards/babyfoot), as well as a play area for smaller kids.
There was also a kids club available, but my kids weren't with me on this trip so we didn't get to check it out.
Bar/Nightlife
While this is not an apres ski hotspot, there is an on-site bar which had music playing. I did enjoy a few beers and mostly chatted to the barmaid, but beyoind that, it was clearly not going to be a wild night any time soon. Fine for some drinks after a hard day on the mountain without needing to schlep into the center of El Tarter or even Soldeu.
Is Hotel Segle XX expensive?
I found the Hotel Segle XX to be a really great deal when I booked with Snowtrex. The half board plus ski pass meant that I got to make the most of the facilities for the 3 days I was there, and the price was very reasonable (circa 2020).
Checking on Snowtrex now (at time of writing in September 2023), you can pick up a 7 day half board stay from £376 with a lift pass, half board in December 2023. Prices obviously ratchet up later in the season, with prices closer to £1000 for 7 days per person during peak season (New Year and most of January and February).
For what you get here, I'd say even that is a great deal, especially if you're coming with kids.
Talking of which, kids under 5 ski for free with your Snowtrex booking at Hotel Segle XX too.
Find Best Prices for Hotel Segle XX, El Tarter/Ransol at Snowtrex
When can you ski in Andorra?
Being a mountainous nation, Andorra is open for skiing from early December until April. This does mean you can snag some amazing early or late season deals outside of the peak seasons.
I actually found Andorra to be excellent ski terrain, with top tier snow coverage when I was there in March 2020 (yes, just before the COVID pandemic shut everything down – literally the day after I left).